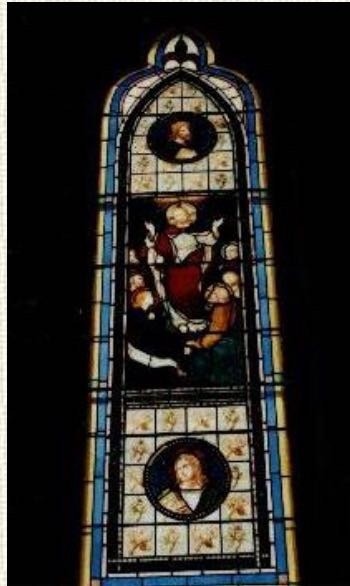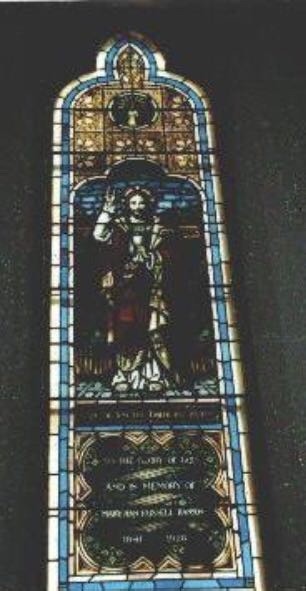 Window #4 THOU ARE GONE UPON HIGH
After the resurrection, Jesus appeared to the Eleven Apostles in Jerusalem. He led them out to the vicinity of Bethany and lifted up his hands and blessed them. While he was blessing them, he left them and was taken up into heaven.
These windows were in the Cancel of the old Church and were removed for it at the time the new Saint James was built (1920-1922). It is thought that they were crafted in Czechoslavakia.
Window #5 I AM THE WAY, THE TRUTH AND THE LIFE
Thomas said to Jesus "Lord we don't know whee you are going, so how can we know the way"
Jesus answered, "I am the way, the truth and the life. No one comes to the Father except through me"
Dedication: To the Glory of God and in Memory of Mary Ann Russell Hanson 1841-1928