Window # 2 THE WORD MADE FLESH

"The word became flesh and lived for a while among us "John Chapter 1 - Verse 14"

This window portrays the birth of Jesus with Joseph and Mary, his mother, and the Magi, who followed the Str from the East and came to worship the Baby Jesus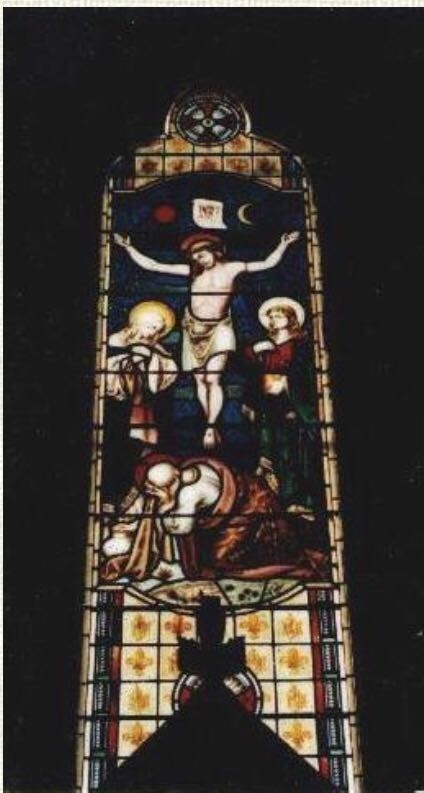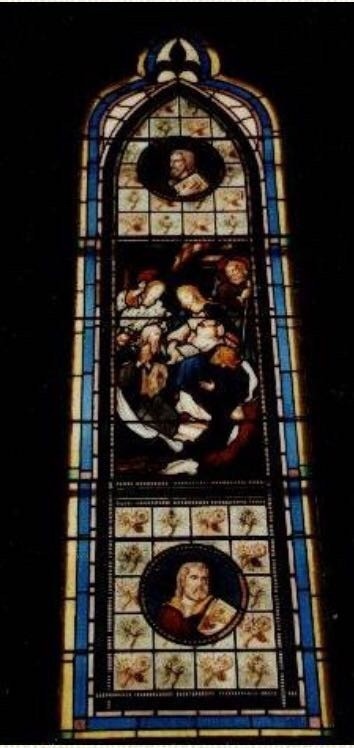 Window #3 THE CRUCIFIXION

It is very fitting that this window depicting ugh eCrucifixion is placed so that is is the focal point behind the altar in the Chancel.

It shows Jesus on the cross, with Mary, his mother and Mary Magdalene on either side and the terrified Centurion kneeling in front and saying "Surely He is the Son of God".
The red circle and the gold crescent represent the darkness from the sixth to the ninth hour.
I.N.R.I. - Jesus of Nazareth, King of the Jews