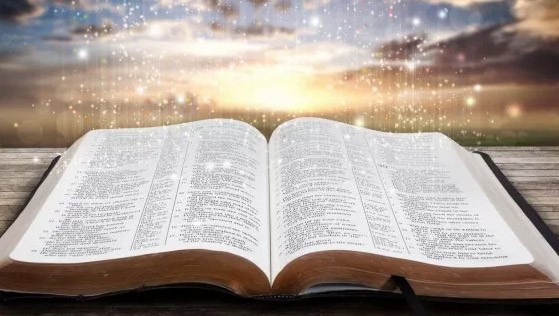 MONTHLY BREAKFAST
Muffins * Fresh Fruit * Eggs * Bacon * Beans * Fish Cakes * Toast * Tea * Coffee * Juice Very early in the morning on every 4th Saturday of the month, a dedicated group gathers to serve the best breakfast in town. Hours: 8:00am-10:00am. $7.00 minimum Charge.
Contact: Rev. Catherine Desloges
LONGEST NIGHT CONCERT
Each December 21st, we gather to experience some quiet time amidst a demanding season with the unique sounds of Celtic harpists/singers. Ardith and jennifer, and some enchanting storytelling. Cost is $10.00.

Contact: Parish Office
ST. ANNE's CAMP
We support, promote and assist with the programs offered at this Anglican wilderness Camp.
Contact: Terry Hibb
ACW GUILD
Anglican Church Women meet for fellowship on the 2nd & 4th Thursday at 2 pm, Sept. - June. The group is involved in catering, outreach and church activities.
Contact: Marilyn Hamlin
MEN'S CLUB
Male members of the parish meet on the 3rd Tuesday monthly st 5:30 pm for a potluck meal and social. Guest speakers and other activities are organized through the year. Contact: Wayne Hamlin
TURKEY DINNERS
A major community outreach held twice yearly in April & October. People have been coming from miles around for many years to enjoy a Turkey Dinner at St. James.
Contact: Wayne Hamlin
GLORIOUS TECHNICOLOR KNITTERS
Members of St. James and others meet every 2nd Tuesday from 1:30-3:30pm to know, sew, crochet and fellowship. Crafts are displayed and sold at various events.
Contact: Mary Corkum-Allaire
APPLE PIE BAKE
Pies pre-ordered and then assembled in one day in the fall with the help of many.
Contact: Kathy Connell
BAPTISMAL/CONFIRMATION PREPARATION TEAM
Assists the clergy in teaching/preparation of baptismal and confirmation candidates and/or their parents.
Contact: Parish Office
EDUCATION FOR MINISTRY (EFM)

A 4-year theology certificate course for lay people. Participants commit one year at a time and meet in small groups with a rained mentor. Contact: Bill Travis
BOOK STUDY
Small groups meet for a 5-6 week study & reflection on a book selected by the Spiritual Development Team.
Contact: Parish Office
FUN & FELLOWSHIP MINISTRIES
PARISH COUNCIL
Provides general oversight and leadership in the parish. Members are elected at the annual parish meeting. Council meets on the 3rd Monday (Sept-June) at 7:30pm.
GARDEN OF REST
Provides and maintains cremated remains on church grounds.
Contact: Wilma/Willis Moore or Hope/Richard Chickoski
CHOIR
Leads worship music at the 10:30am Sunday Service and as needed. Meets for practice weekly on Wednesday at 7:00-9:00pm. If you enjoy singing, you welcome!
Contact: John Scott, Director of Music
ALTAR GUILD
Prepares the Altar, Communion vessels, candles, linens and lectionary books for all regular and special worship services.
Contact: Joyce Wile
OFFERTORY FAMILIES
Carry bread and wine to the Altar on behalf of the community.
GREETERS
Greet/Welcome people who come to worship and provide service materials and respond to parishioners' needs during the service.
Contact: Parish Office
MONEY COUNTERS
Count and verify offerings from weekly services. No experience needed. Contact: Debbie Boon